College Republicans United at

Arizona State University
Club elections are held at the end of the Fall Semester every year. All students at Arizona State University are eligible to be General Members—i.e, voting members and run for the Executive Board. Membership is granted once two of the following has been achieved in the previous and current semester: 
Payment of Dues,

Minimum of 6 hours performing Volunteer Activities for CRU,

Attended four meetings
All positions of the Executive Board shall serve only one year per term from the date they are elected. There shall be no term limits.
Club Email: asu.collegerepublicansunited@gmail.com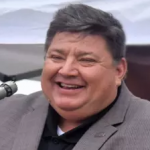 ASU Faculty Adviser – Charles Loftus
School of Criminology & Criminal Justice (CCJ)

President – Julie Houtman
Computer Science (Cybersecurity), 
Ira A Fulton Engineering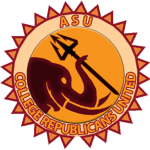 Polytech Vice President – Ty Hakes
Counseling and Applied Psychological Science,
Integrative Sciences & Arts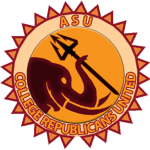 Tempe Secretary – Luke De Mouy
(Software Engineering), 
Ira A Fulton Engineering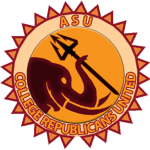 Treasurer – Tom Schramek 
Business,
W.P. Carey School of Business
Additional positions serve at the pleasure of the Executive Board, and may be removed or replaced by Executive discretion for any reason.
Press Consultant – Merissa Hamilton