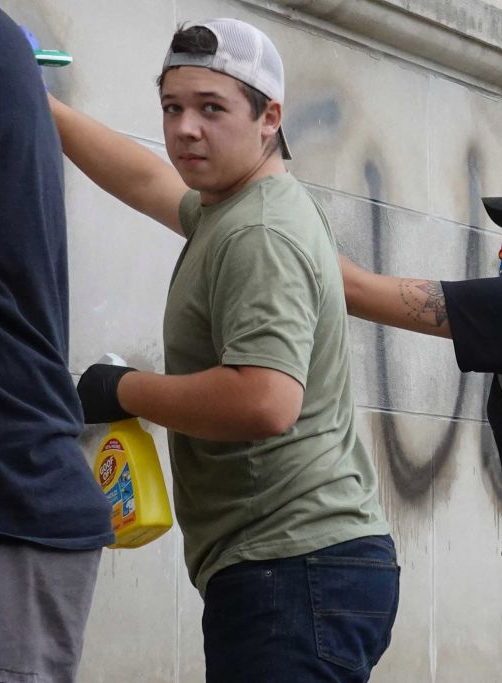 Half of all funds collected this semester for Republicans United will be donated to 17 year old Kyle Rittenhouse's legal defense. Money accumulated will be distributed to the #FightBack Foundation, Inc., a Texas 501(c)(4) Foundation at the end of every month until December 31st. Receipt of donations and our distribution to the fund will be made public here.
If you want to skip our club and donate directly here is their website.
Kyle is facing charges of 1st Degree Intentional Homicide after protecting his life and shooting 3 attackers in Kenosha, Wisconsin on August 26th. Kyle Rittenhouse, 17, of Antioch, Illinois, allegedly traveled into Kenosha with other volunteers to clean graffiti in the city and to provide private security to businesses that had experienced arson the day before.
Kenosha has devolved into anarchy because the authorities in charge of the city abandoned it. They stood back and watched Kenosha burn. Kyle Rittenhouse is not a vigilante but a citizen who attempted to help in a city in chaos.
Joseph Rosenbaum, 36, was the first killed. Video allegedly shows him chasing teen shooter & throwing something at him. Rosenbaum was a registered sex offender for a sex crime involving a child.
Anthony Huber, 26, was shot & killed in Kenosha, Wisc. at the BLM riot. He was filmed chasing down the armed teen and hitting him when he was on the ground with a skateboard. He has a criminal history that includes charges of battery & repeat domestic abuse.
The third who was shot (& survived) is Gaige Grosskreutz, 26. He's a member of the People's Revolution Movement. He was filmed chasing after the teen w/a pistol. He was shot at close-range in the upper arm. He has a criminal record that includes being intoxicated & armed w/a gun.
We do not condone the death of these individuals but take note that these are not model citizens.  Kyle Rittenhouse does not deserve to have his entire life destroyed because of the actions of violent anarchists during a lawless riot.